What we do
We build and fly model aircraft. We love to fly all kinds planes, gliders, helicopters. Some of our aircraft are powered by gas/nitro fluid and some are powered by batteries and electric motors.
All our model aircraft are remote radio controlled.
All are great FUN!!!
Check-out our latest YouTube video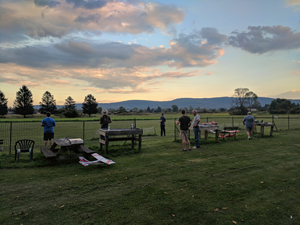 How to join us
Call us or stop by the field and ask any member how to become involved in the great sport of model aviation.
Next Meeting:
Our next meeting will be Wednesday 10/4/17 at 6:30 pm at the Arnot Mall. When you arrive, park at the entrance between Ruby Tuesdays and Mooney's Sport's bar. When you walk in we will be meeting at the empty store straight ahead.
Download our Printable Information Sheet